Announcing DotVVM 2.0 - Watch Live
Published: 5/17/2018 6:35:46 AM
We are thrilled to announce the release of DotVVM 2.0 – it will go public next week.
On Friday, 25th May 2018 at 15:00 UTC, we will broadcast a YouTube webinar presenting new features of DotVVM 2.0 and DotVVM Business Pack.
If you cannot make it on Friday, don't worry! You will be able to access the recording any time later.
Feel free to contact us on our Gitter chat with any feedback or questions.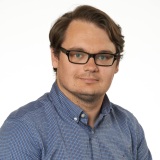 Tomáš Herceg
I am the CEO of RIGANTI, a small software development company located in Prague, Czech Republic.
I am Microsoft Most Valuable Professional and the founder of DotVVM project.