Create a new project (ASP.NET 4.5.1)
Creating a new DotVVM project is really simple. First, download and install the DotVVM for Visual Studio extension.
After the installation completes, just run the Visual Studio 2015 and click the Start New Project link. You should see the ASP.NET DotVVM Project in the Web category.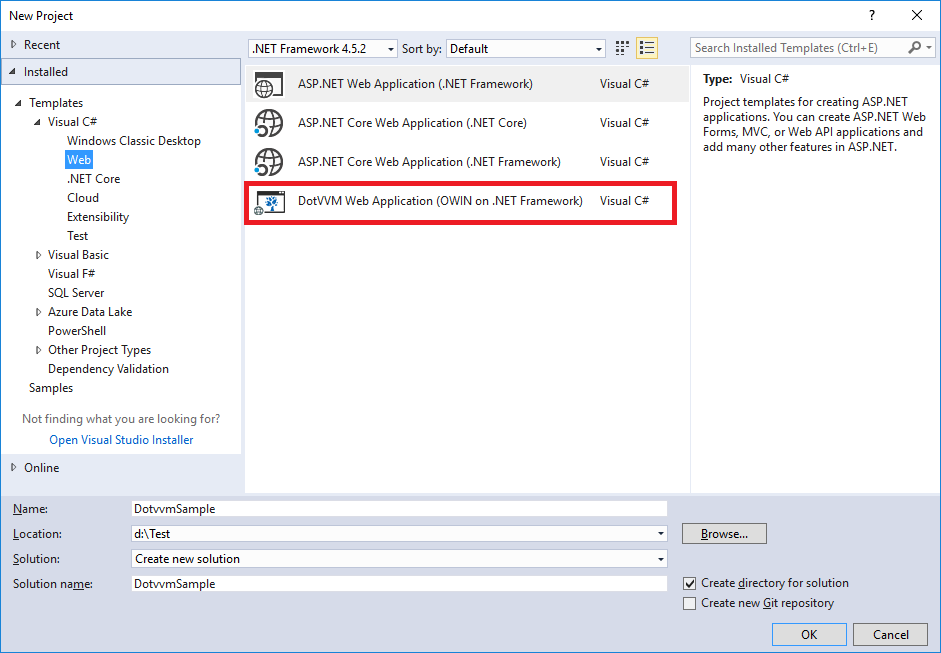 After you confirm the selection, Visual Studio will create the project and install all NuGet packages required by DotVVM.