Create a new project (ASP.NET 4.5.1)
Creating a new DotVVM project is really simple. First, download and install the DotVVM for Visual Studio extension.
After the installation completes, just run the Visual Studio and click the Start New Project link. You should see the DotVVM Web Application (OWIN on .NET Framework) in the Web category.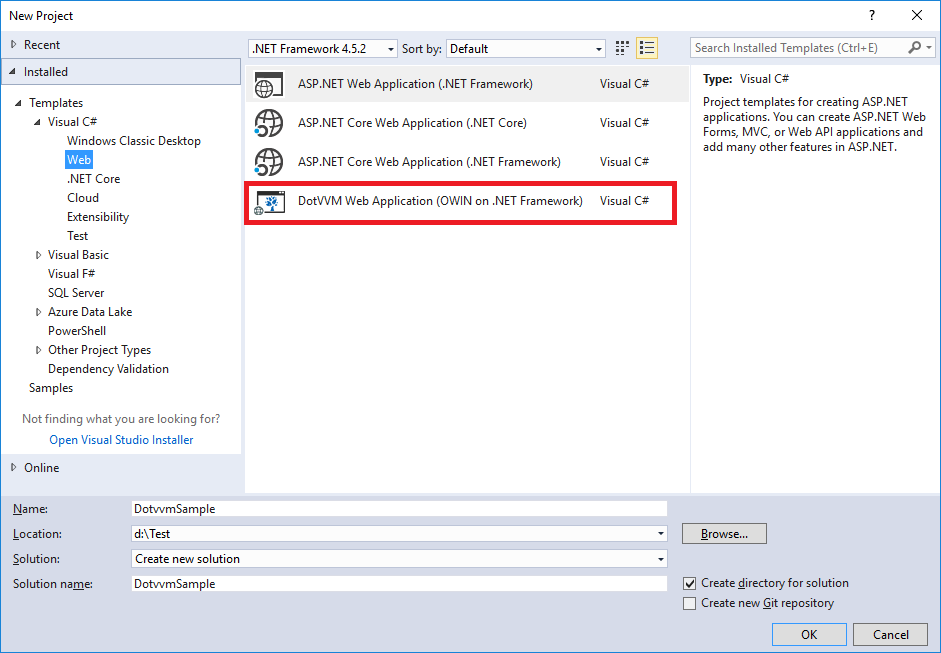 After you confirm the selection, Visual Studio will create the project and install all NuGet packages required by DotVVM.
Suggestions
Help & Contribute
The documentation is maintained on GitHub.
We'll be happy if you edit the page and create a pull request.
Edit on Github
Send message