Preview of Bootstrap 4 for DotVVM Is Here!
Published: 9/12/2018 9:56:53 AM
The long-awaited version 4.0 of Bootstrap – the most popular CSS framework – has shipped at the beginning of this year, with some new widgets and features. A lot of changes were also made under the hood. Migration to flexbox and improved grid system now allows easy positioning and alignment. New colors should simplify to customize the appearance of Bootstrap applications.
As you can see, the new Bootstrap 4 brings a lot of new features and is little bit easier to use. But one still does need to have Bootstrap documentation open otherwise it's easy to mess up HTML structure for any but the simplest control.
That's the reason why we are so happy to release the preview of Bootstrap 4 for DotVVM today.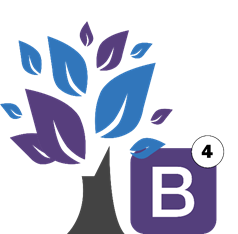 Bootstrap 4 for DotVVM gives you all the advantages of Bootstrap 4 wrapped in easy-to-use DotVVM controls with IntelliSense and support for bindings and commands.
We left no stone unturned – all 50+ controls from the version 3.0 were rewritten to ensure that we support all features of Bootstrap 4 without compromises, and we have also made many improvements of IntelliSense which should now be more accurate.
In the near feature, we plan to re-add some of the controls (see the table) which were removed from Bootstrap 4, but we miss them. Some of them, like the CollapsiblePanel, will be a part of Bootstrap 4 for DotVVM, and some (GlyphIcon) will become a part of DotVVM Contrib.
And here is the great news: If you already purchased a license of Bootstrap for DotVVM, you're getting the new Nuget package with support for Bootstrap 4 as part of your license. And the price for both Bootstrap 3 and 4 controls are still the same – $49 per developer. The licenses are perpetual and include 12 months of bug fixes and feature updates – just like this one.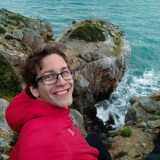 Michal Tichý
.NET Developer
Working on DotVVM controls (Bootstrap & BusinessPack) since alpha release of DotVVM.