DotVVM Business Pack Released
Published: 8/31/2017 1:15:00 PM
We are very proud to announce that after many months of hard work, we are releasing the first stable version of DotVVM Business Pack today. We are happy with the features and controls we have managed to deliver and test properly.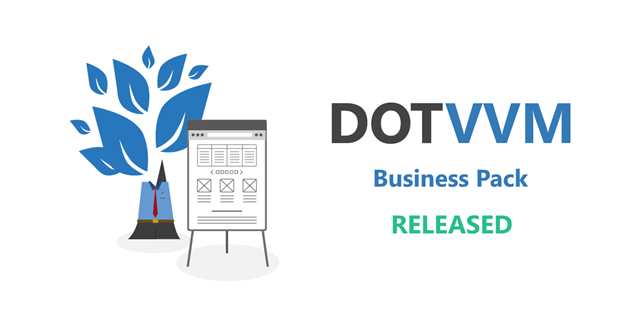 Starting today, you can purchase the license of DotVVM Business Pack for $199. The license is perpetual and includes 12 months of updates and bug fixes. If you are a student, educational or charity institution, contact us to get a special discount.
Also, we'd like to send many thanks to our developers and all early adopters of DotVVM Business Pack Beta. Your help was truly amazing! We would also like to say thanks to you, our fans and community. We are grateful for your support.
If you want to try DotVVM Business Pack, you still can. Along with first version of Business Pack, the Beta Program will run until the end of the year for free.
We will be very happy for any feedback or suggestions for new features or controls. We are also launching new product page for the Business Pack and new product sites for all of our products in upcoming weeks.
For us, the development of our tools never ends and that is even more true for the Business Pack. We have already shared what is next for us and that there are many things on the road ahead, however, we haven't really show you any time line of what is coming to you. We will be releasing as many minor updates as necessary, but you can expect major feature update by the end of this year.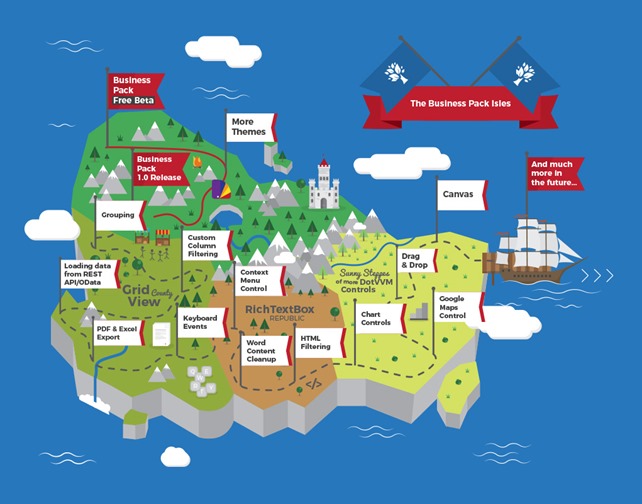 Once again thank you for the support and feedback.